Worthy 'unwork'
Why are we here? Okay, maybe that's a heavy question – but for us, it's important that we ask ourselves, and remind others, what the whole point is. Why do we do what we do?
A purpose or reason can be anything, as long as it's worth getting out of bed for. Big or small. We may not be UN ambassadors or front-line activists, but we do like to do good work. Work that gives people a voice. Work that drives discussion, action and change. And work that makes a difference in the world.
So, every now and again we like to drown out the cognitive white noise of emails, to-do lists and everyday stresses, and just do some good.
Some worthy 'unwork', as we like to call it.
Taste Not Waste
We love entering 'do good' competitions to use our ideas to help the planet. The Clean Energy Challenge was a perfect opportunity for this. So, we rolled up our sleeves, grabbed our sketchbooks and got to work on the challenge; "How can we reduce food waste in Nairobi, Kenya?"
Yep. Tackling food waste in a city the size of Nairobi is no picnic. But the judges loved our idea.
We were thrilled to be nominated as one of the international finalists with our solution: Taste Not Waste.
We thought of a new way to reduce food waste. A way that used the digital economy. A way which provided jobs. And most importantly, a way that created more accessible, healthy meals to the poor people of Nairobi. The underlining idea is that food should be tasted, not wasted. Feast your eyes on the full case study here.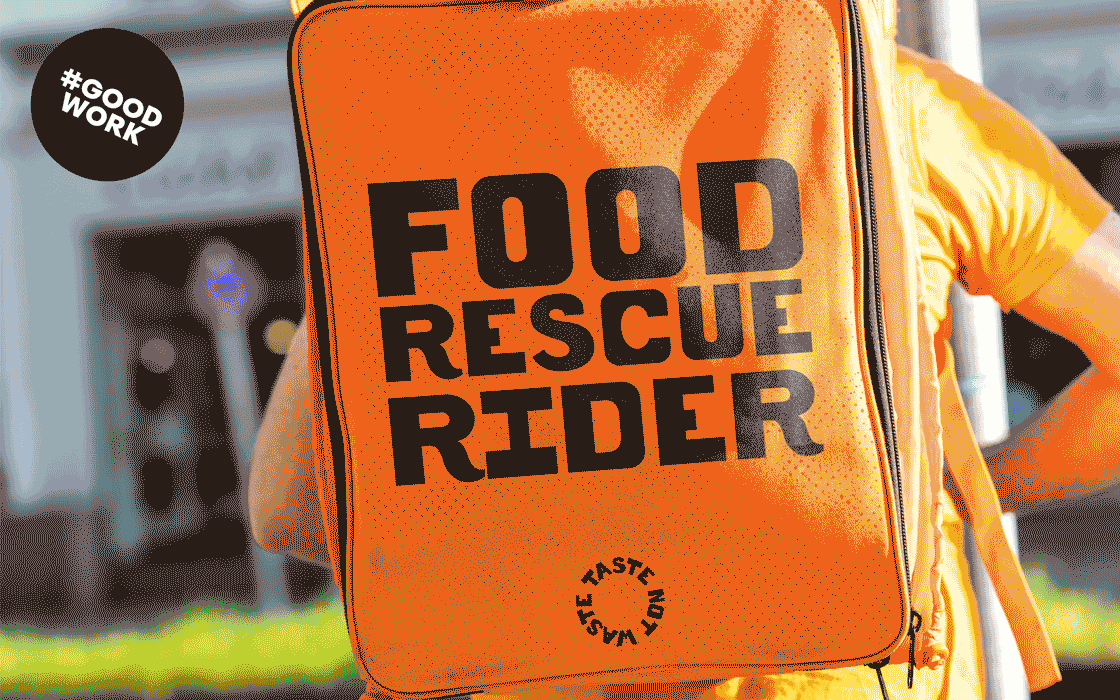 The Cybersmile Foundation
Every year Ocean Outdoor hold a digital creative competition to bring unmade ideas to life. It's open to brands and charities with a chance of winning a share of £650,000 of media space for their campaign. Our ears pricked up. Was this another opportunity for The Do Gooders? All we needed was an idea…
After many brainstorming sessions, oodles of doodles, and some serious skill stretching… we were thrilled that our idea ended up winning. This June, the campaign was brought to life.
Our campaign for The Cybersmile Foundation was centred around  #StopCyberbullyingDay; it was all about changing shocking hateful messages into positive ones. #DeleteTheHate and tweet the love.
The Cybersmile Foundation are dedicated to tackling all forms of online abuse, and we were happy to help them with this pro-bono project for such an important cause. Delve into the full case study here.
View our award-winning submission here.
Rainbow Junction Cookbook
Yes, saving the world is exciting, but we also give a shit about what's happening in our own backyards. That's why as part of our Do Gooders Pledge, we hand-select small design projects to help local causes.
A project The Do Gooders are currently immersed in is for the wonderful Rainbow Junk-tion – an independent Pay-As-You-Feel community café. They aim to reduce food waste, feed hungry people and build community. Sounds good.
They take food that would otherwise be destined for the bin, even though it's perfectly ok, and turn it into wholesome meals. We see them as food rescuers – giving grub another chance! They don't know what food will turn up each morning, but they always manage to whip up amazing, nutritious meals – smart cookies.
Projects like this can only run because of its volunteers and the Rainbow Junk-tion Café is no exception. They have an amazing group of volunteers who waitress, cook and clean. So we thought – as designers – what can we do to help? Create a cookbook.
That's right, we've offered to craft together all their customers favourite recipes into a beautiful cookbook, which will be sold to raise money for this caring café. A perfect way to feed our creativity and the community.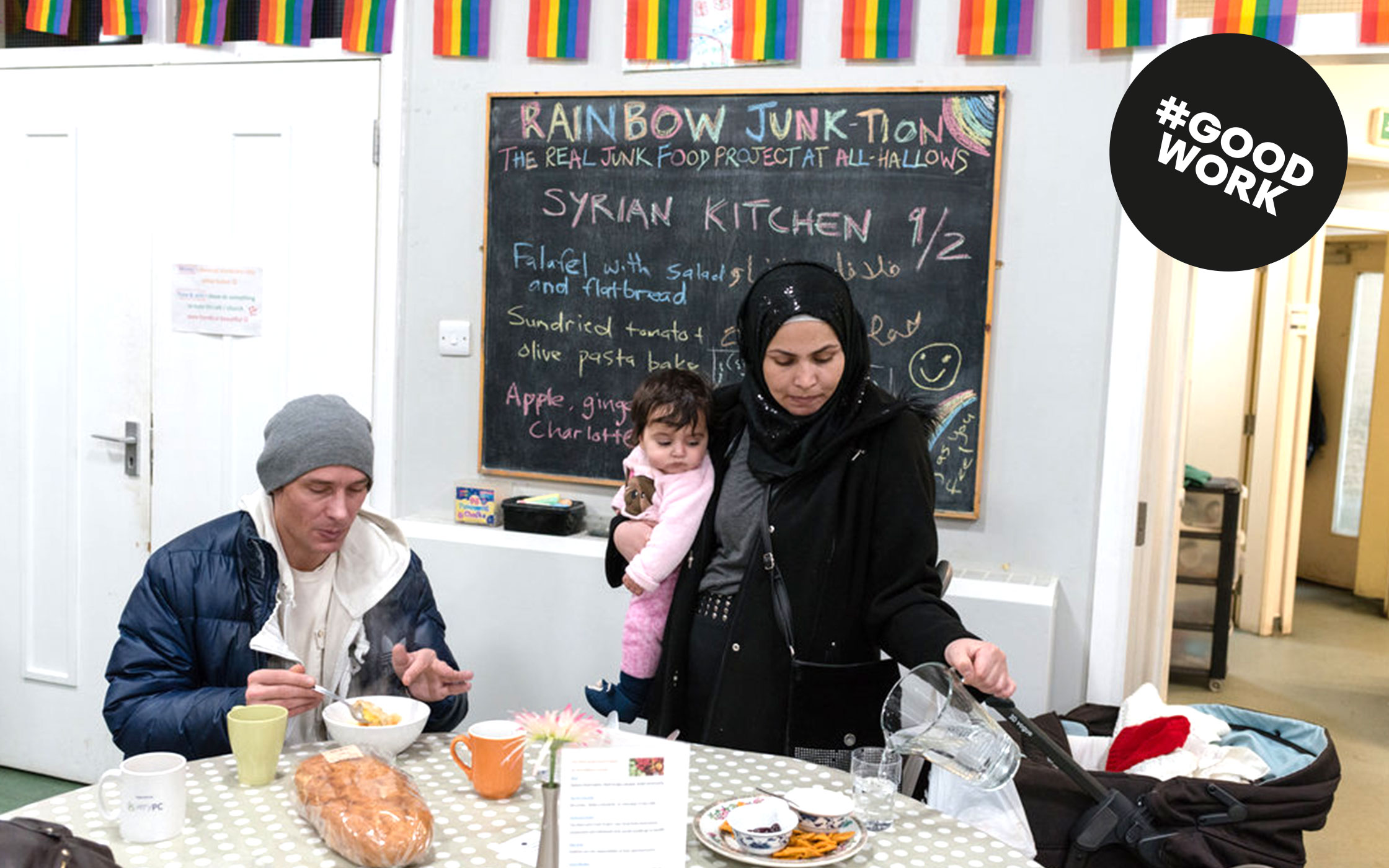 So do you have a cause, a purpose or a mission? It doesn't really matter what you call it; if you're a fellow Do Gooder, then share your ideas with us. We all have a part to play no matter how small.