Focused on quality and taste, The Biskery specialise in branded and personalised biscuits. Baked to order. Baked with heart. Formerly known as Bloom Bakers, co-founders Saskia and Lisa had outgrown their old name and brand. They approached us to usher in a new era with a new name, and a beautiful new look. A look and feel that reflects the quality and passion of their vision.
NAME  |  BRAND IDENTITY  |   PACKAGING  |  SOCIAL MEDIA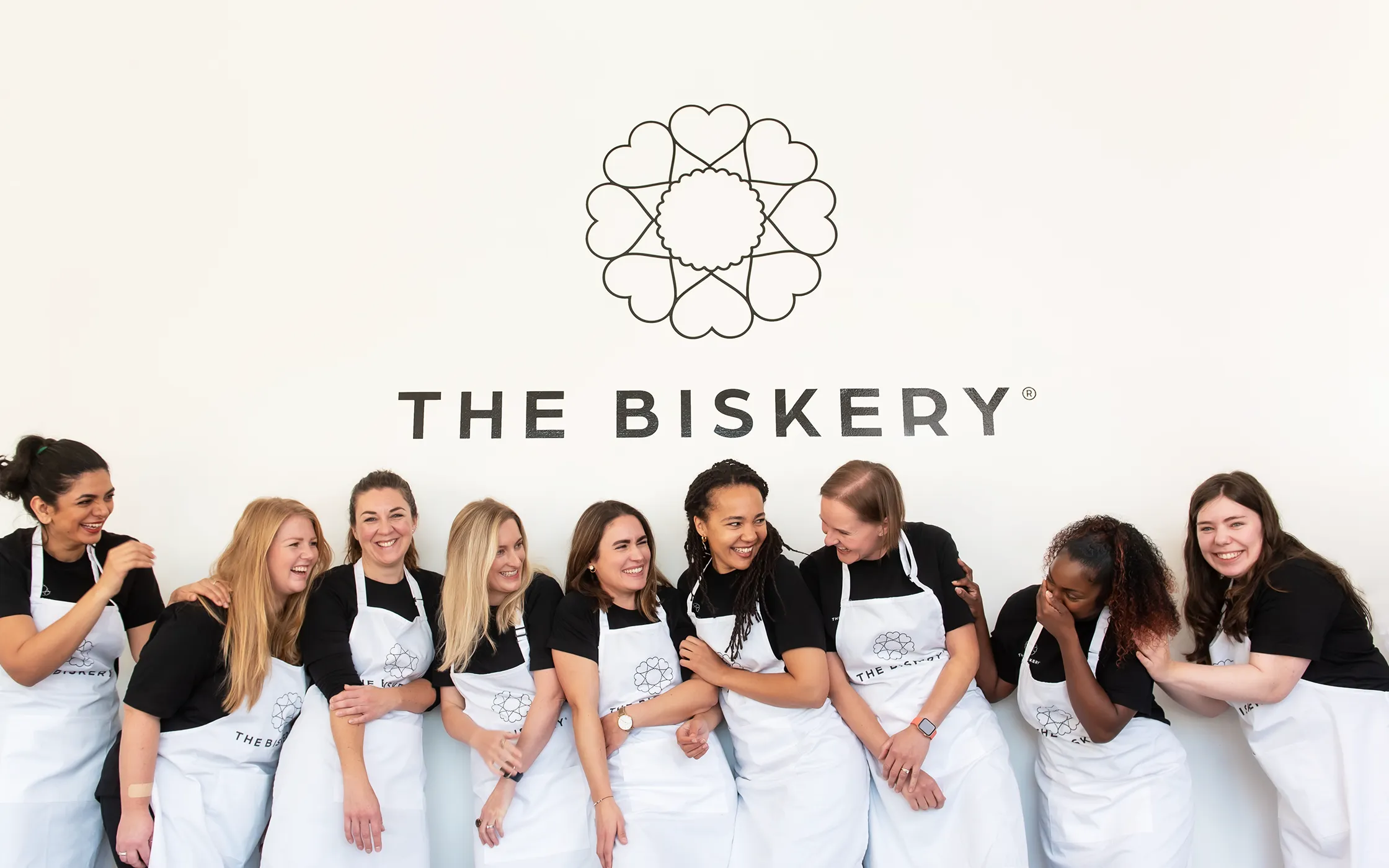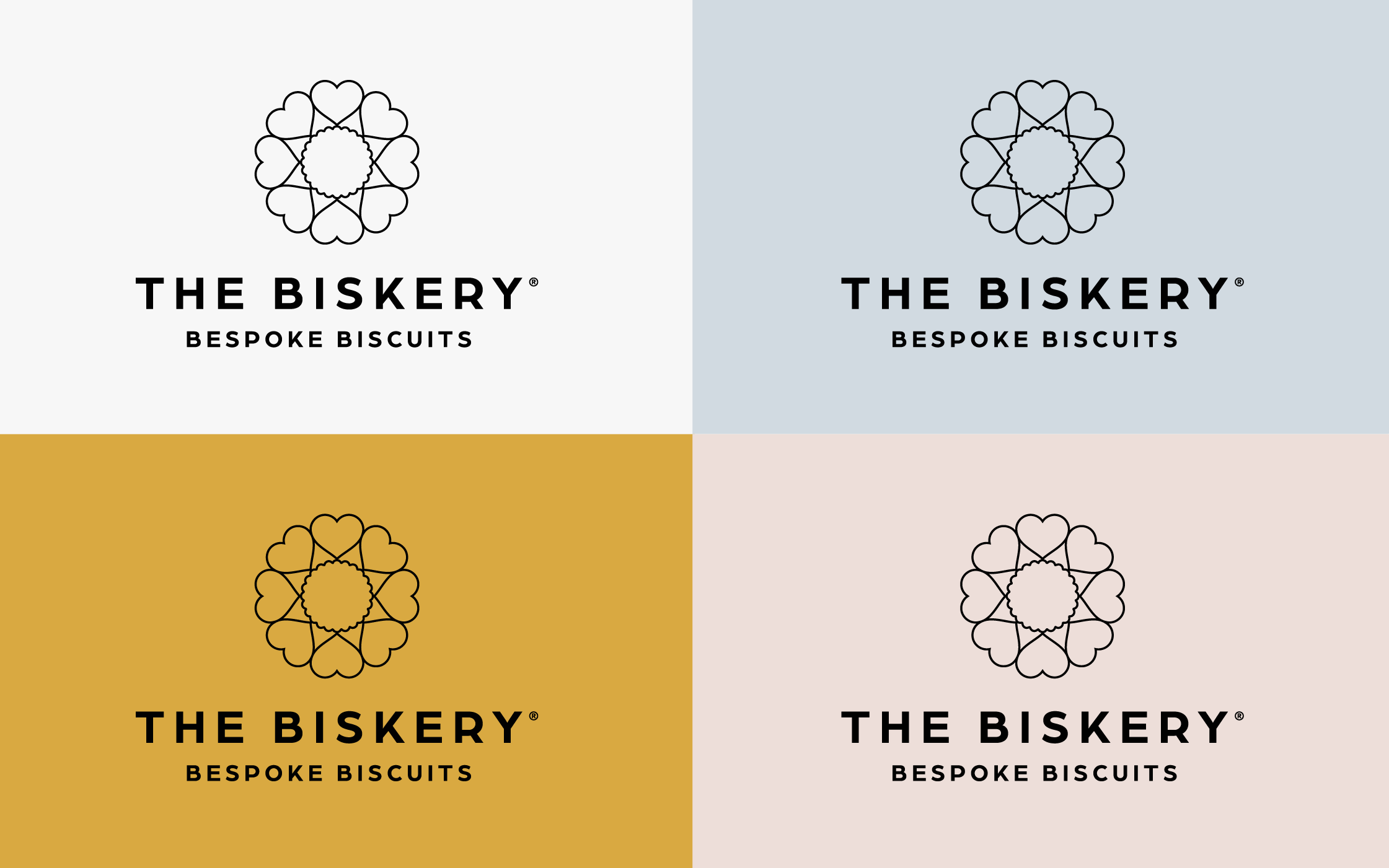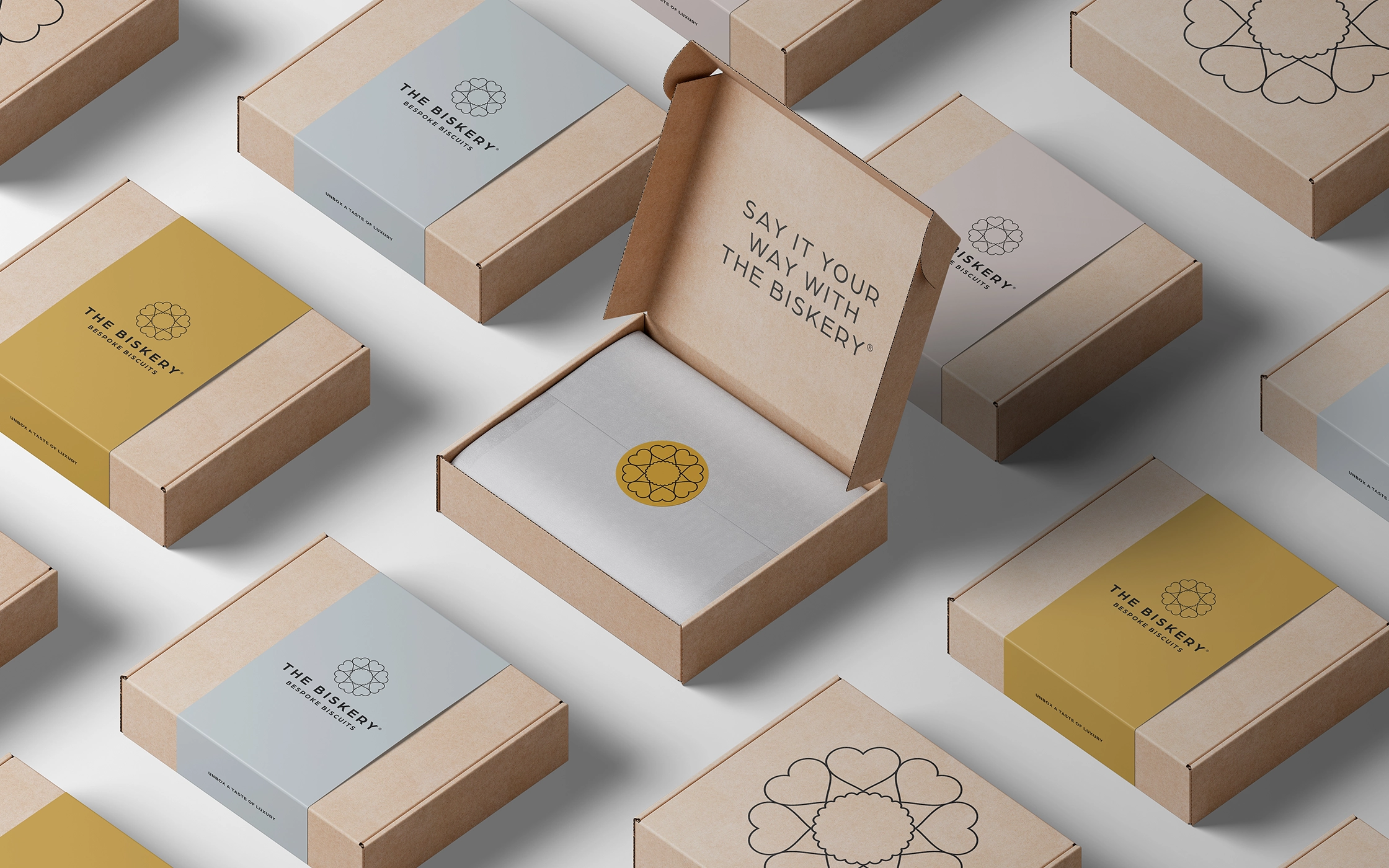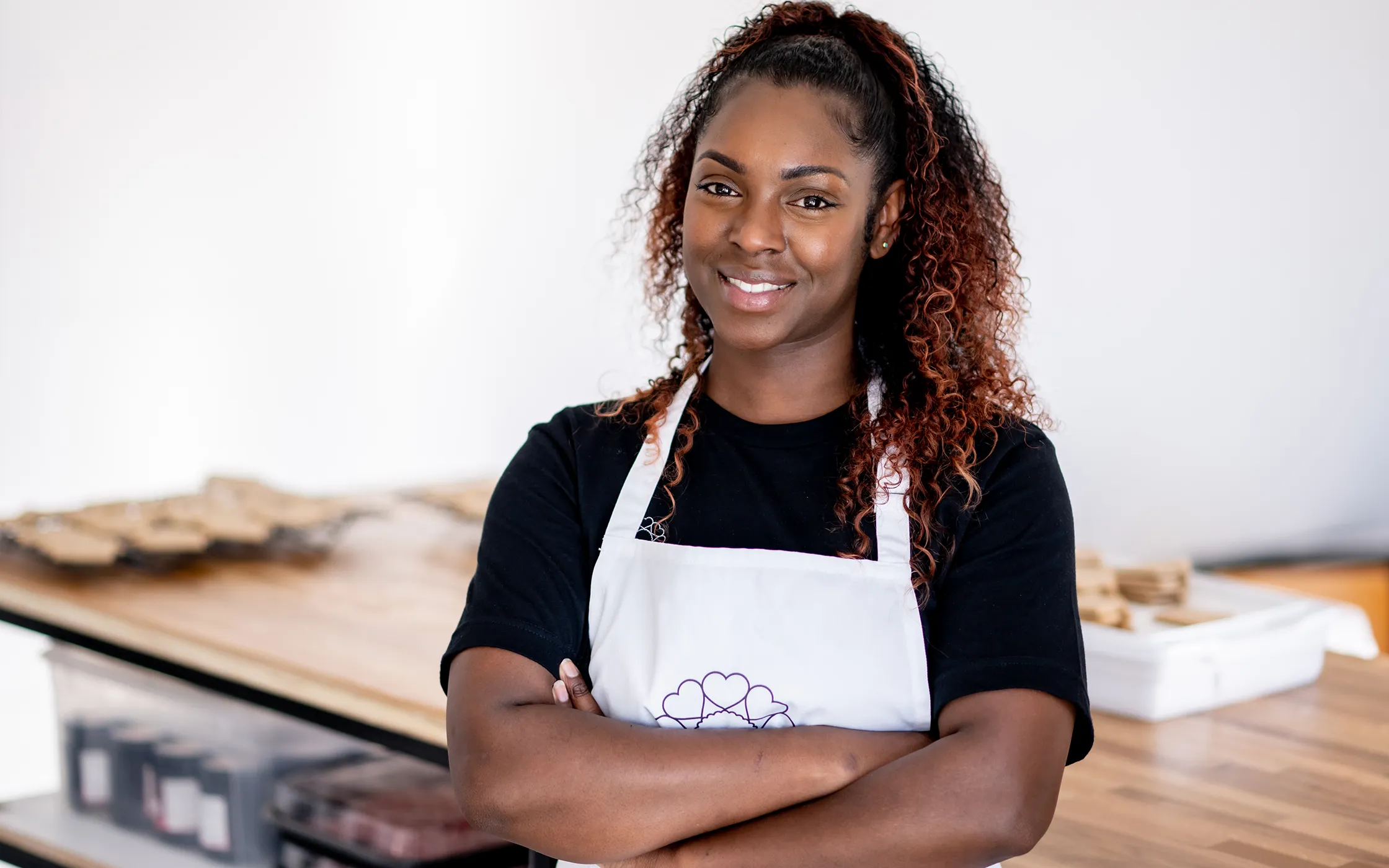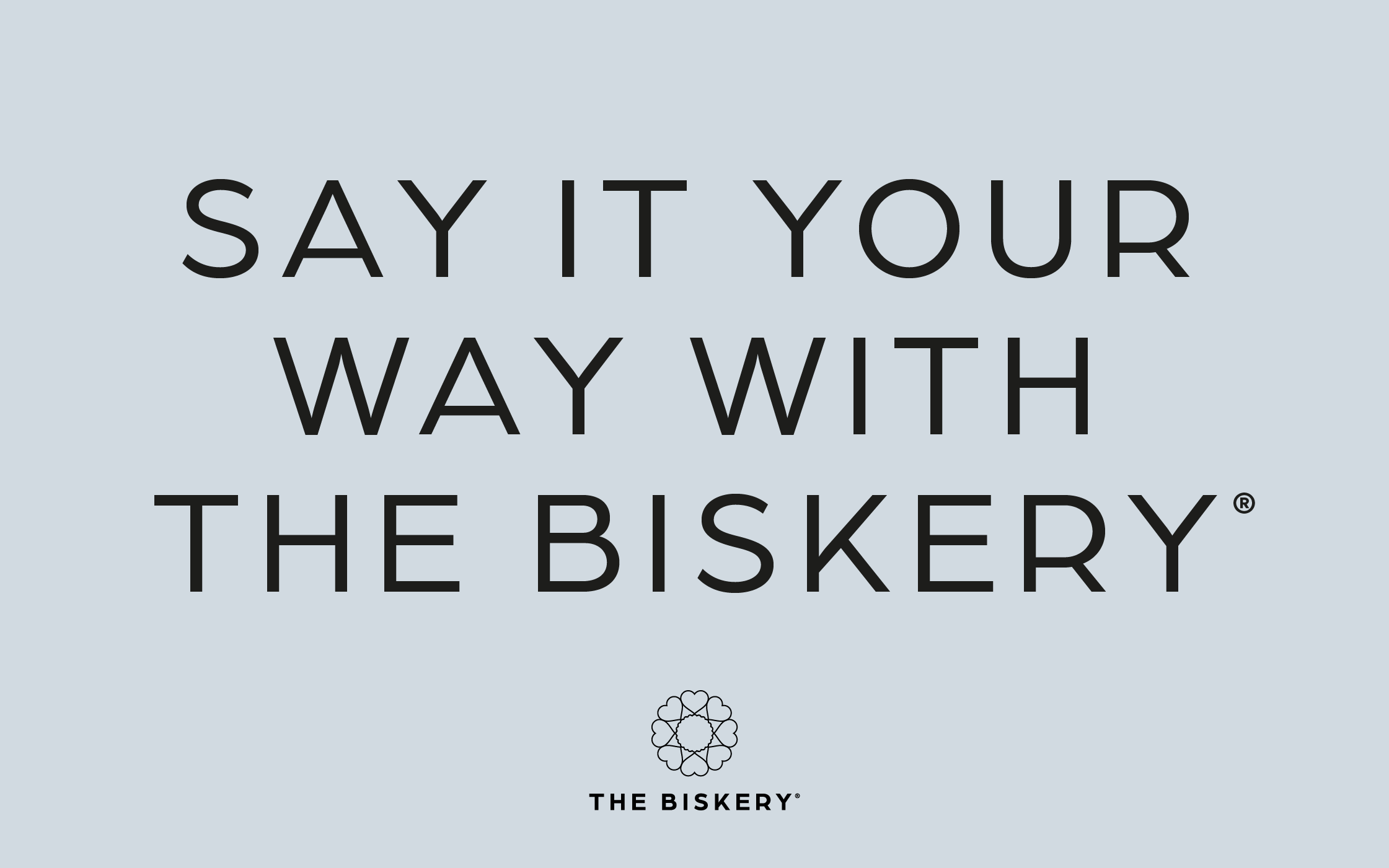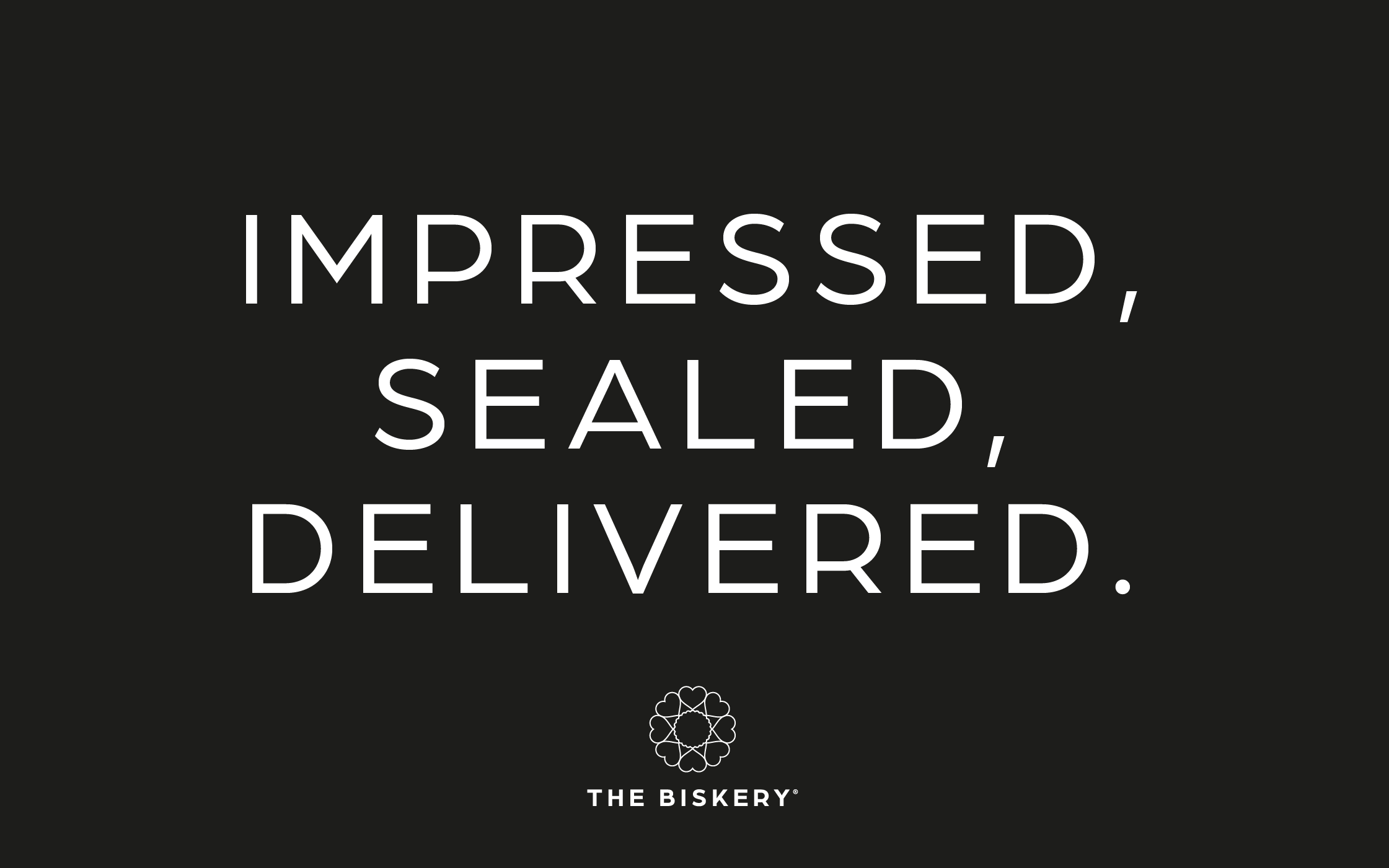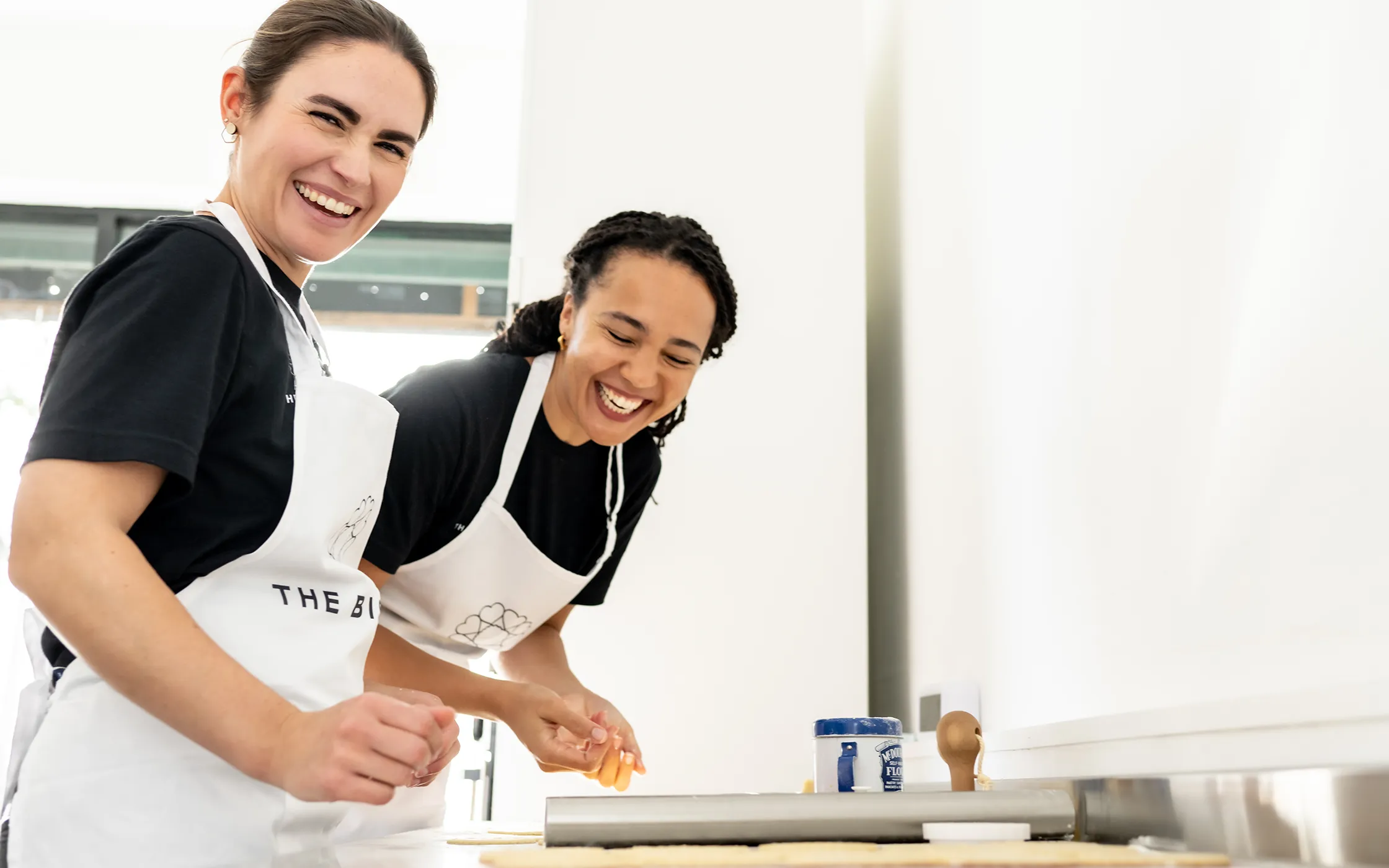 THE BISKERY.
THE HOME OF BESPOKE BISCUITS.
From small beginnings at the kitchen table, Lisa and Saskia now supply speciality biscuits to individuals and organisations across the UK. The old name no longer served its purpose, and they needed something recognisable and warm. THE BISKERY. This is what you get when you mix Biscuits with Bakery. An elegantly simple portmanteau that captures the essence of the business.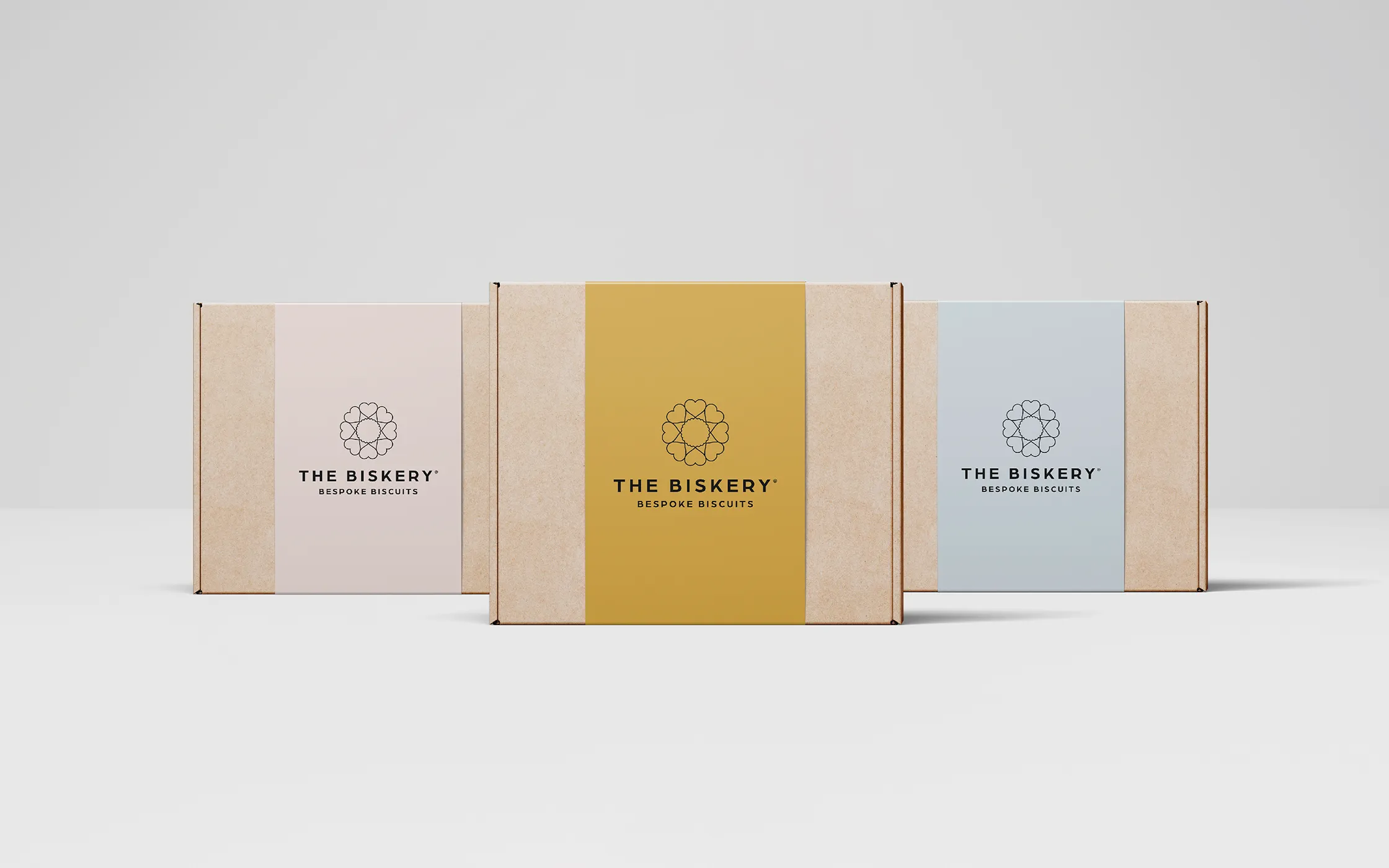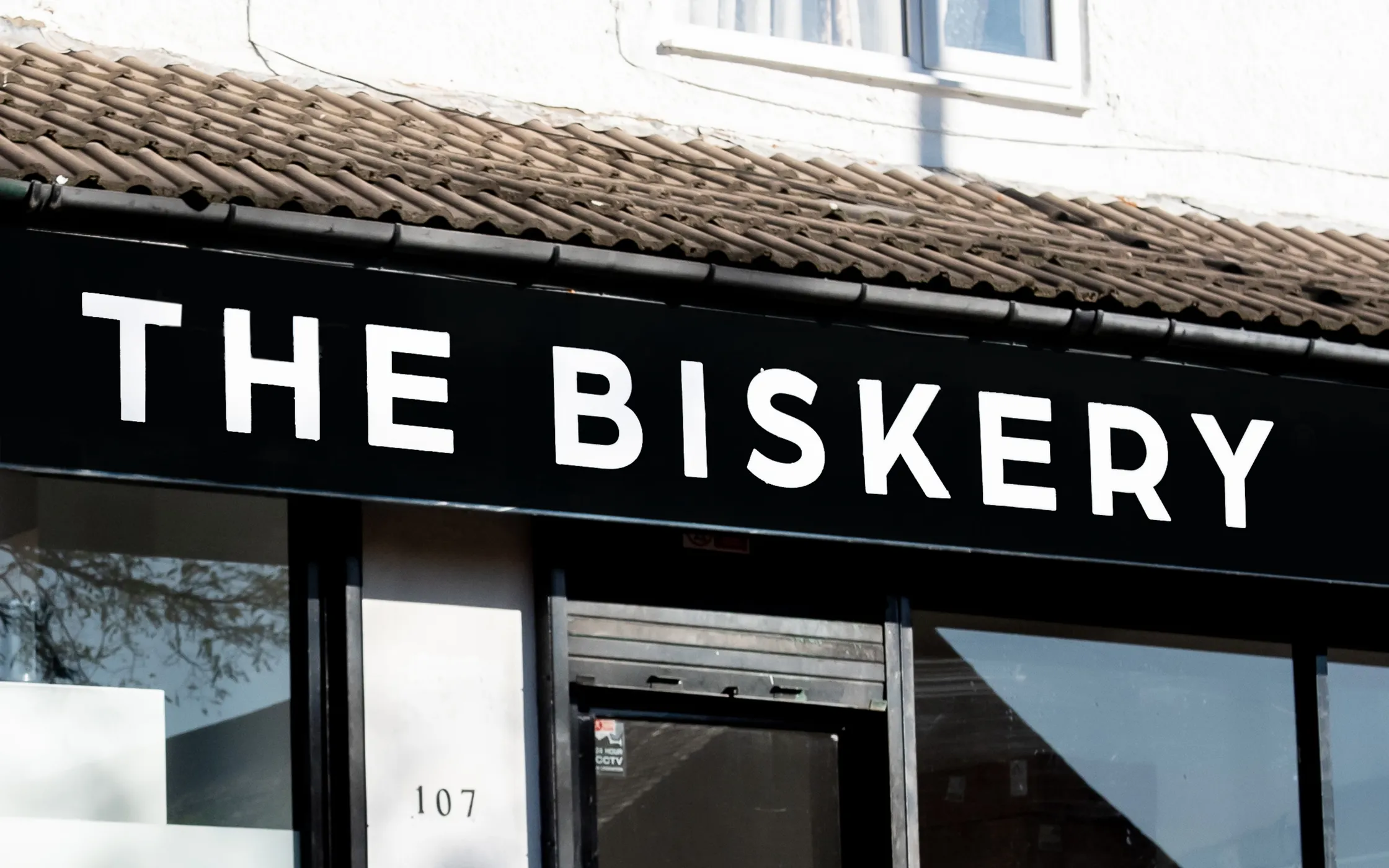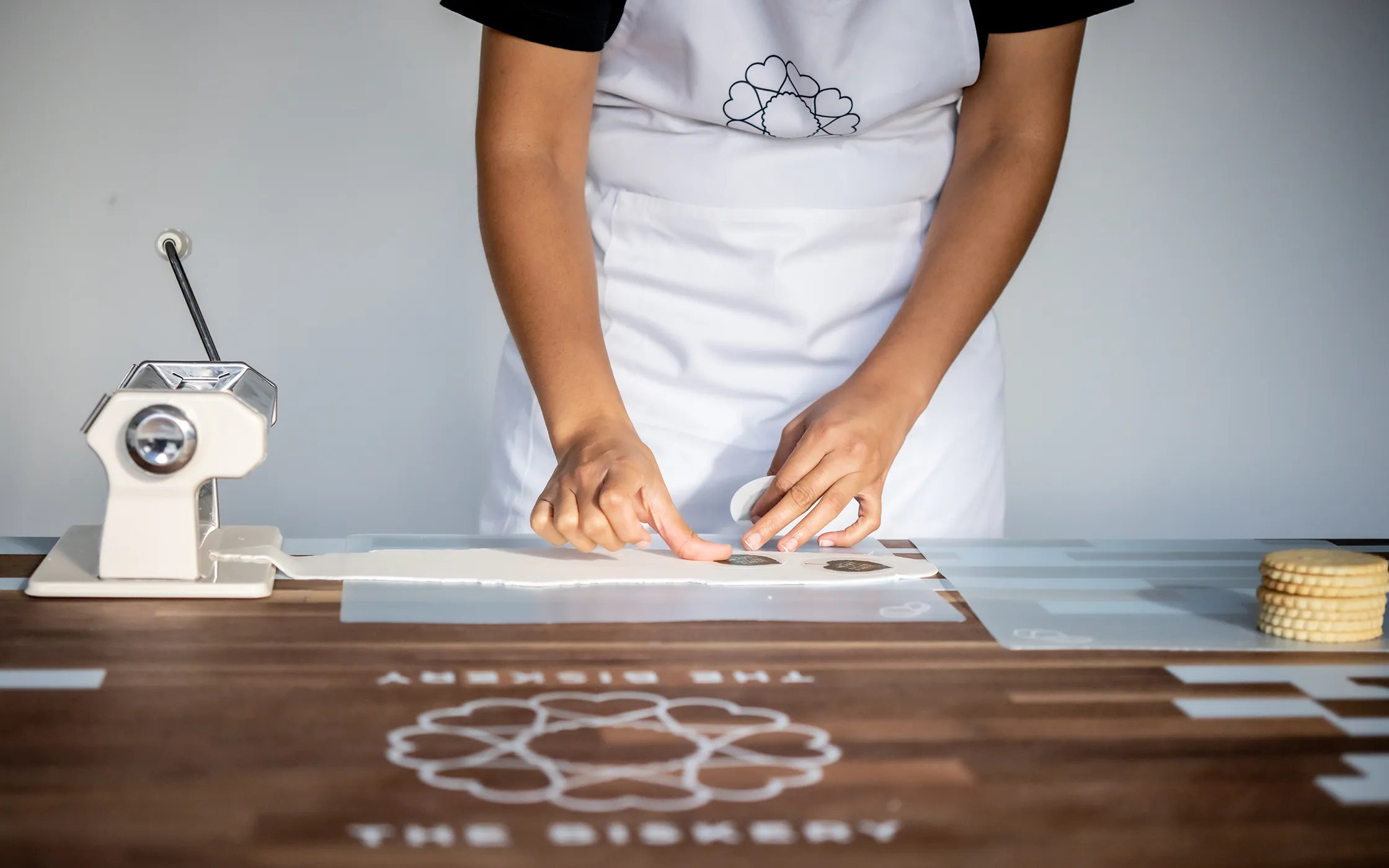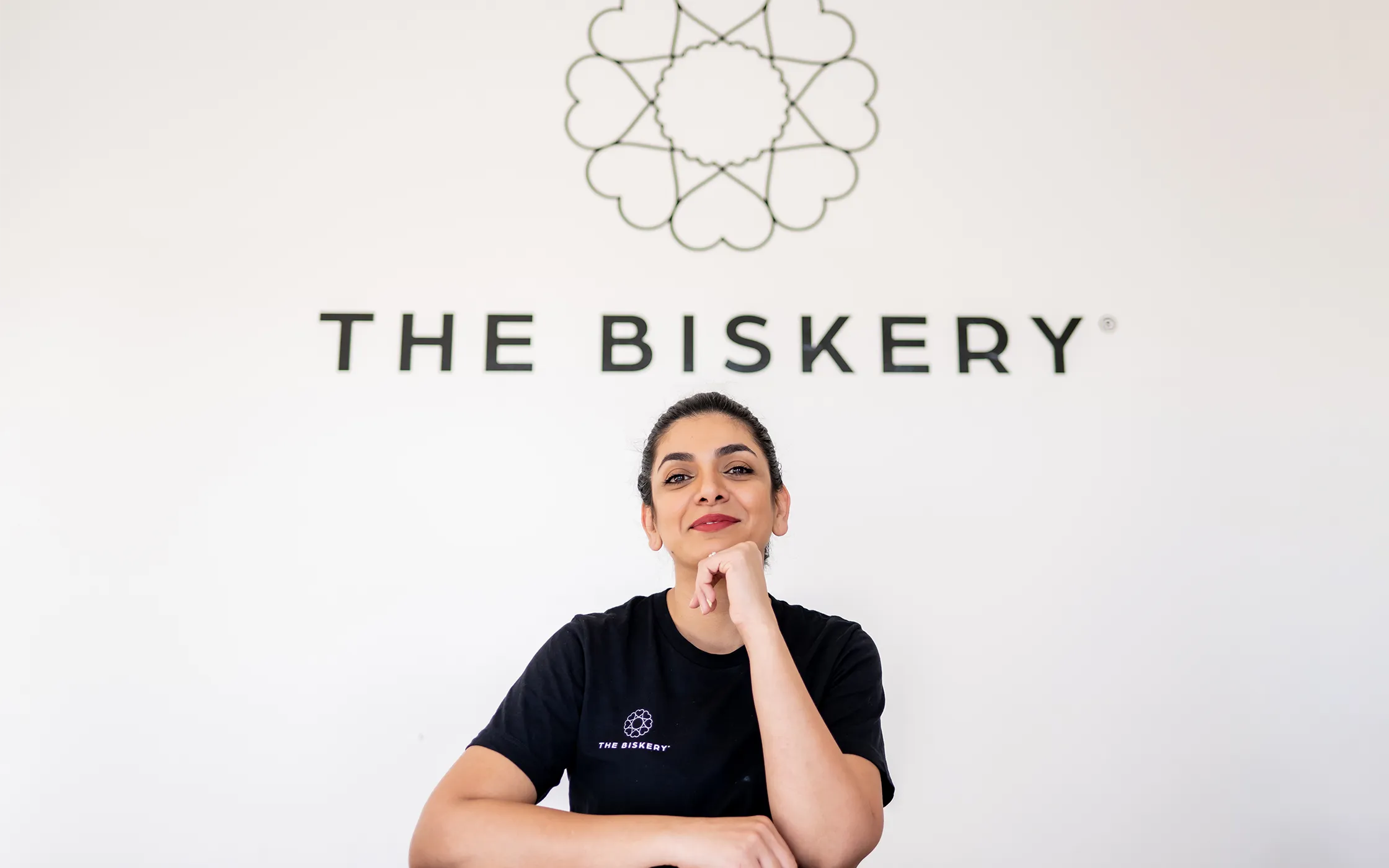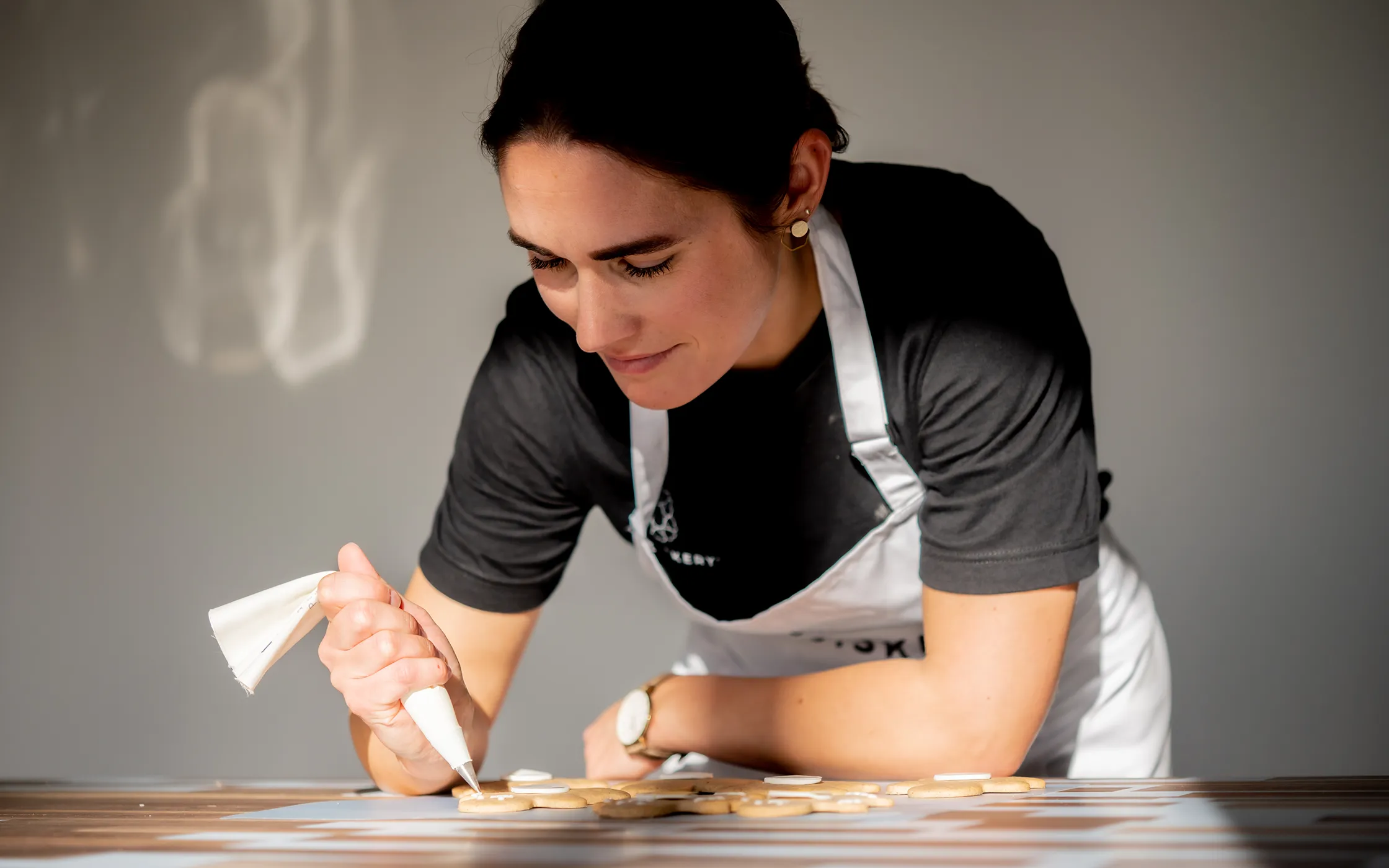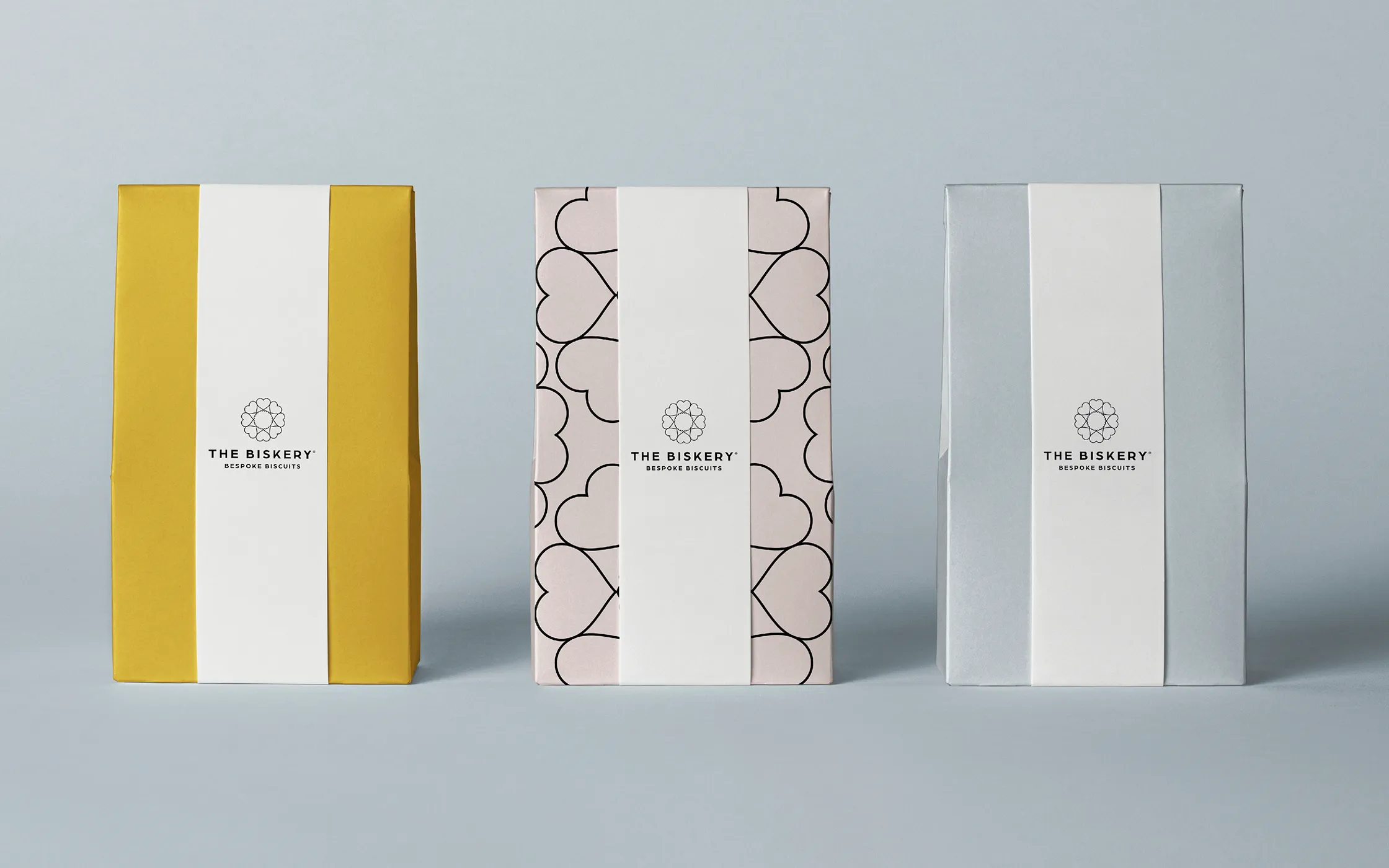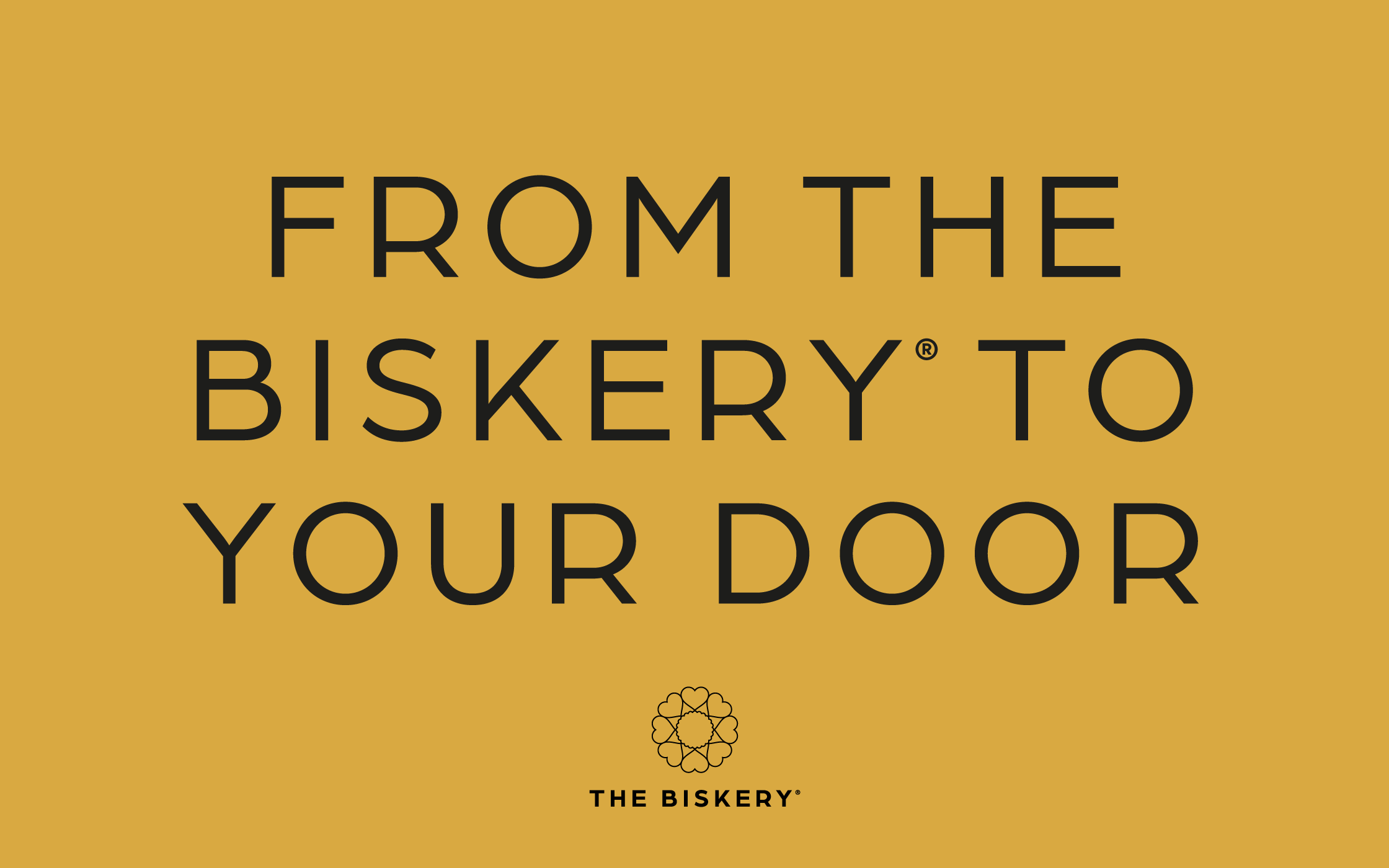 Through explorations of elegance, lightness, and warmth, we baked up a new vision for The Biskery. Every box contains handcrafted deliciousness, wrapped up with a whole load of heart. The icon spotlights the star of the show, literally surrounded by love. A soft colour palette paired with the delicate lines of the icon creates a recognisable and classic look.