The aronia berry. A super berry that is poised to be the next big superfood. It is jam-packed full of antioxidants and is native to North America. Oh!Berry approached us to create a stand-out brand and packaging design to help launch a range of flavoured aronia berry drinks.
BRAND POSITIONING  |  BRAND IDENTITY  |  PACKAGING   |  PROMOTIONAL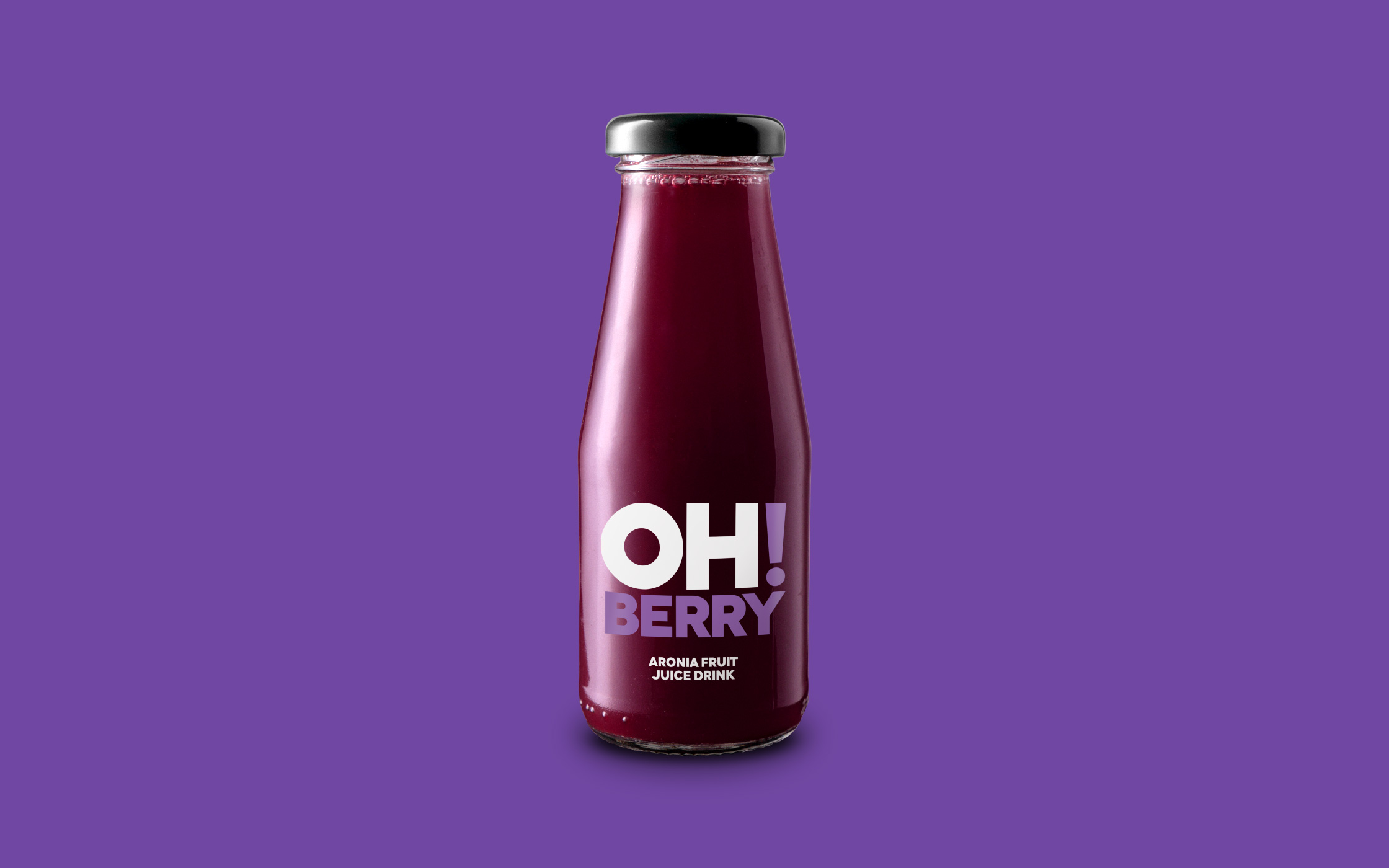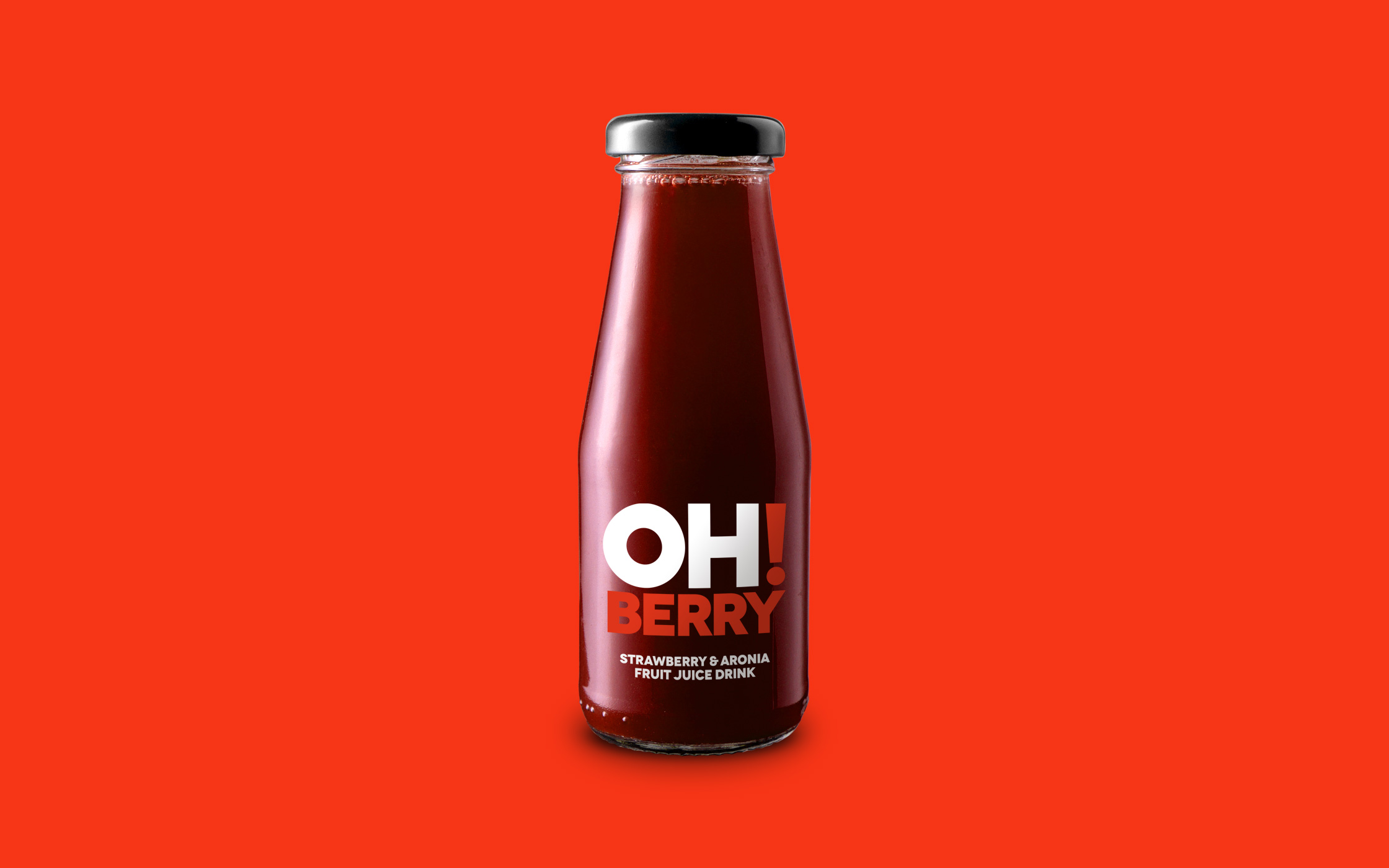 With all the health benefits of this super berry, the target market for the launch was clear – whole food retailers, health conscious people, gym goers and organic food stores. We created a striking and bold brand for Oh!Berry. Bright colours and quirky photography are to be the calling card for the marketing, it's a modern brand for people who want to try something new. The copy tone of the whole brand plays on the name, creating a fun and friendly product.